DALIbyDesign, a collaborative, non-commercial website, was designed to educate lighting practitioners,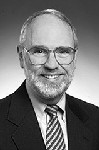 building owners and other professions about digital lighting control—specifically, digital control systems operating using the Digital Addressable Lighting Interface (DALI). Here, you will find DALI information, design and commissioning guidance, products, projects and links to helpful resources across the Web.
DALIbyDesign, sponsored by RNM Engineering and supported by the Lighting Controls Association, was developed by Rick Miller, President of RNM Engineering, with some content and site construction contributed by ZING Communications, Inc.
Rick Miller has been involved with DALI since its introduction to the United States. For the past nearly 30 years, he has provided lighting and electrical engineering services for commercial, industrial and government facilities. Rick has been a lecturer about DALI at industry events such as Lightfair International, and has designed, installed and commissioned digital lighting control systems.
Contact
Are you interested in learning more about DALI?
Rick Miller
President
RNM Engineering, Inc.
90 Baron Canyon Ranch Road
San Luis Obispo, CA 93401
Tel: 415.307.5106
Fax: 805.781.0816
Click here to contact Rick Miller.
Are you interested in contributing to this website?
Craig DiLouie
Principal
ZING Communications, Inc.
Click here to contact Craig DiLouie.